Let me be your Fire Cracker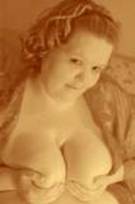 Name: Fire Starter Lady
Location: Minneapolis, MN
Call: (612)239-7257
Age: 30-39
Height: 5′ 8
Size: 40+DD+
Ethnicity: Caucasian
Service: 1 HR: $200
I STAND 5'8 CURLY RED AND A VULUPTUOUS 48DD CHEST. , I HAVE THICK SOFT THIGHS. MY HANDS ARE SOFT, SILKY, YET STRONG AND WAITING TO TOUCH AND CARESS YOUR BODY I AM WELL EXPERIENCED, INDEPENDENT, AND REVIEWED.
MY NAME IS SAMANTHA AND I OFFER A SENSUAL MASSAGES, EROTIC MASSAGES, PROSTATE MASSAGES ALL WHICH WILL MAKE YOU FEEL LIKE THE KING OF MY CASTLE! JUST IMAGINE HOW GOOD YOU WILL BE FEELING!! I DON'T RUSH AND I SIMPLY LOVE WHAT I DO! AS YOU LAY DOWN ON THE BED, I WILL MASSAGE YOUR ENTIRE BODY FROM HEAD TO TOE SLOWLY AND SOFTLY.
THAT ROUGH HECTIC WEEK IS BACK ON OUR HEELS. DONT WAIT UNTIL YOU ARE BOGGED DOWN TO THINK ABOUT RELAXATION!! YOU WILL BE SURPRISED HOW MUCH BETTER YOUR WEEK WILL GO IF YOU START YOUR WEEK OUT WITH ONE OF MY LUXURIOUS MASSAGES!!
WHAT ARE YOU WAITING FOR?
CALL ME. . . .
(612)239-7257